When the temperature drops, some huddle by the fireplace while others seek outdoor adventures.
Whether you decide to stay inside or break out your winter gear, you may want to take some insurance considerations to help protect your home, your belongings and yourself during the coldest months of the year. Hopefully some of these questions can relate to your concerns.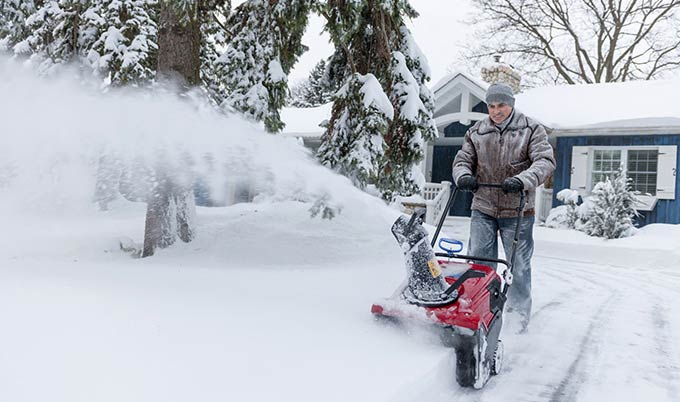 DOES INSURANCE COVER ICE DAMAGE?
From hail to ice dams to frozen pipes to slippery sidewalks, Mother Nature can leave a mark during the coldest months of the year. Even the most diligent homeowners may experience damaged homes or accidental falls on their property, but having certain protections in place can help lessen the pain. Contact a local insurance agent for help understanding how your policy may help protect your structures or yourself in the event of a liability claim.
Learn more about ice damage coverage.
DO I NEED INSURANCE FOR MY BACKYARD ICE RINK?
Creating an ice rink in your own backyard may help keep the family active during the winter months. But before you invite the neighbors over to skate, you may want to review your insurance policy to make sure you have appropriate coverage's in place just in case the unexpected happens.
Learn more about backyard ice rink coverage.
DO I NEED INSURANCE FOR MY SNOWMOBILE?
You may know snowmobiling safety basics, but do you have protections in place should an accident occur? Snowmobile insurance may help protect not only your sled, but provide liability coverage in the event that something is damaged or someone is injured and you're found at fault. A few insurance considerations now may help prevent headaches later — and give you peace of mind while you're out on the snow-covered ground.
Learn more about snowmobile insurance coverage.
IS MY SNOWMOBILE RENTAL COVERED BY MY INSURANCE?
If you hit a bump in the road and damage a rented snowmobile, what happens next? Typically, homeowners or auto insurance won't extend to snowmobiles — you'd need separate coverage for that. Even if you have a snowmobile policy for your sled at home, you may find that not all of the coverage will extend to the snowmobile you rent while on vacation. Check your policy before you rent a snowmobile to learn whether any coverage extends to a rental and whether you may benefit from coverage offered by the rental company.
Learn more about snowmobile rental insurance.
DO I NEED BOAT INSURANCE FOR THE WINTER?
You've finished winterizing your boat and it's stowed away until spring. If you're tempted to save a few dollars by canceling your boat insurance for the winter, you may want to consider that your boat may still face threats during the off-season — and without insurance, you could be responsible for paying for repairs or damages. Your agent can help you choose the protections that are right for you.
Learn more about boat insurance.
IS MY FIREPLACE COVERED?
A fireplace can provide a nice source of heat during the coldest time of the year. But any kind of fire may also come with risks. Before you strike a match this winter, be sure to take some safety precautions and review your insurance policy to make sure you have protections in place, just in case.
Learn more about fire insurance coverage.